The Cookbooks that Inspired Chef Jill Mathias to Cook With Instinct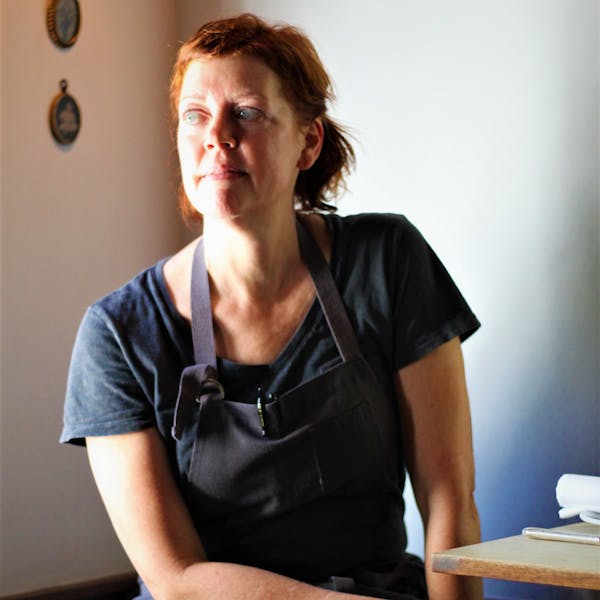 Jill Mathias, owner and chef of Chez Nous in Charleston, SC, has dramatically changed the way she cooks several times throughout her career, as most chefs do. The reason? Inspiration from the cookbooks she has read at different phases in her life.
"It's like a band that you thought you hated, and then all of a sudden, you're like, 'How come I've never listened to them before?'" she explained. "It's the same for cookbooks. You're like, 'Why have I never read this book before?'"
Born in Wisconsin but raised in Fargo-Moorhead, ND, Mathias said she remembers receiving her most influential cookbook—Moosewood Cookbook by Mollie Katzen—when she was only 18 years old.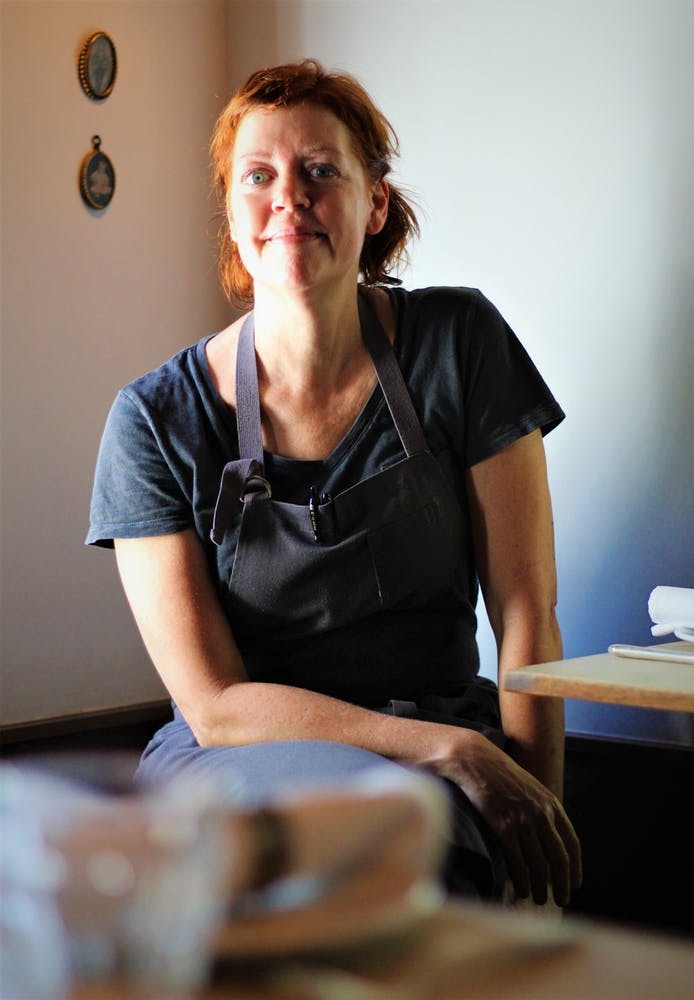 "It was one of the first cookbooks that I picked up and thought, 'This is really fun. I like this.'" According to Mathias, it was the initial cookbook that pulled her into cooking and excited her about the craft.
Moosewood is a vegetarian cookbook that has inspired many, including Mathias, to prepare simple, healthy, and seasonal food. She said one of her most vivid memories of cooking from the book was in the woods of Minneapolis with her friend and her friend's father.
"[My friend's father] would go on these weekend sabbaticals to different colleges and sit in the woods and write," she explained. "Sometimes we would go and visit him and we would cook from Moosewood."
From there, it turned into Mathias hosting dinner parties using recipes from the cookbook and finding a real passion for cooking for people. "[Cooking] always brings people together," she says, "whether it's for sustenance or relaxation or celebration."
Escaping the cold winters of Minneapolis, Mathias moved to Charleston nearly 20 years ago on a whim. "I just knew that I wanted to be here," Mathias says, "It all happened quickly."
She attended culinary school at Johnson & Wales, but after graduating, she didn't sit still for long. Mathias moved to the island of Vieques in Puerto Rico for a while, resided in Martha's Vineyard in Massachusetts, and spent her winters in Rome and traveling to other faraway places.
"But I've always come back to Charleston," she says.
The city she couldn't permanently abandon is where she decided to create Chez Nous about five years ago with the help of her partners; the owners of Bin 152, a gorgeous wine bar on lower King Street in Charleston. "They presented me with the whole idea of what Chez Nous would be," Mathias explains, "and it was my dream restaurant. It happened organically from there."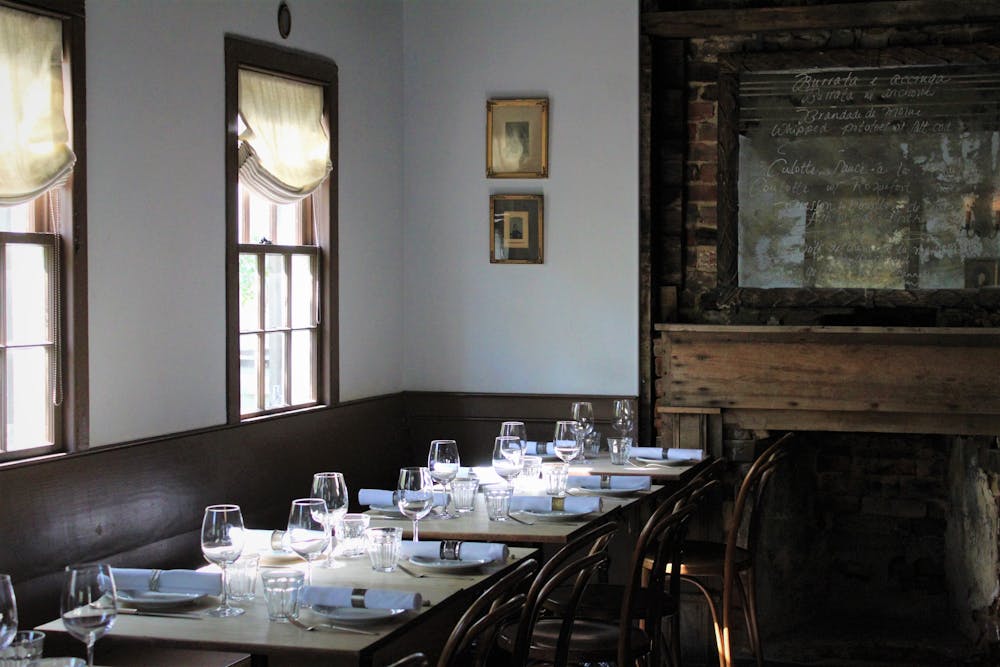 Built in a house from 1835, Chez Nous was definitely a labor of love for Mathias and her husband. The space was dilapidated and needed a complete renovation, which Mathias says took about a year to completely finish.
Chez Nous, which focuses on Southern France, Northern Spanish, and Northern Italian cuisine, offers a daily rotating menu of local ingredients—the same for both lunch and dinner—which consists of two appetizers, two entreés, and two desserts.
Mathias says there are no bells or whistles to the food she serves at Chez Nous, but at the end of the day that is sometimes really difficult to do.
"[Food] shouldn't have to be crazy, and it shouldn't have to be hard," she explains, "and where we live in Charleston, there is a huge, amazing abundance of seafood and farmland...it's an amazing opportunity to let those ingredients shine."
Over the years, the chef's copy of Moosewood disappeared, but it's a larger symbol of the evolving nature of her culinary approach: some things we need to leave behind, but other details and impressions stay with us forever.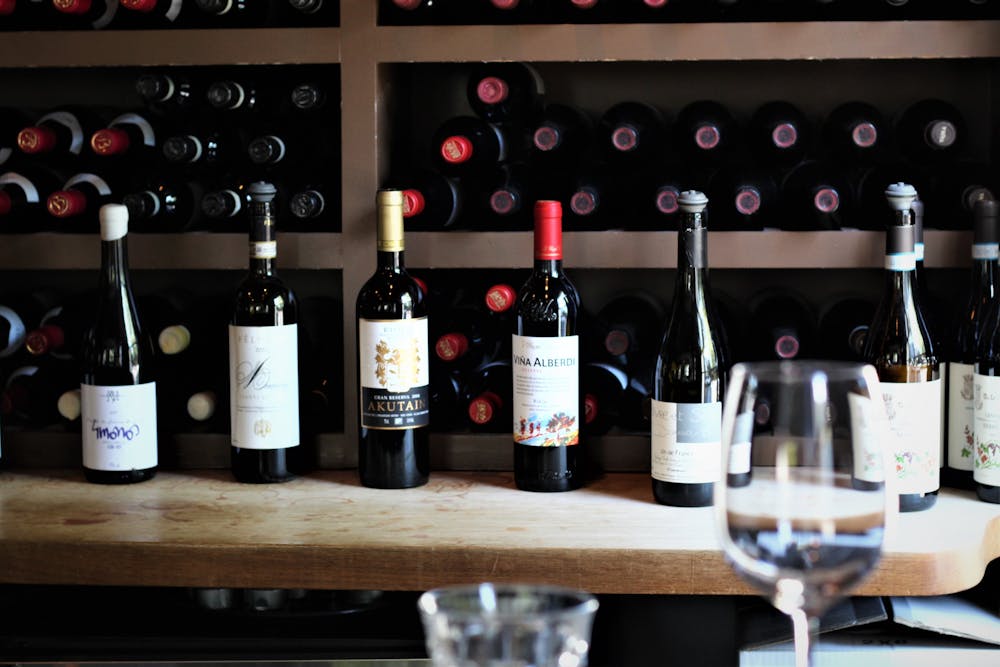 The restaurant takes the simplicity Mathias learned from Moosewood and combines it with another cookbook she says inspired her along the way—French Feast: 299 Traditional Recipes for Family Meals and Gatherings by Stéphane Reynaud.
As the cookbook that has influenced the way she currently approaches cuisine, French Feast evokes the considerable pleasures of the French table and captures the essence of traditional French cooking that you can always find at Chez Nous in a simple, straightforward manner.
When asked which cookbook she is currently reading, Mathias reflects on La Mere Brazier: The Mother of Modern French Cooking by Eugenie Brazier.
"It's an interesting cookbook because she never wrote anything down. She died while it was being written, so whoever finished the book, used her notes—which weren't very exact," Mathias says. "Her style speaks to me because it's how I cook. It's very instinctual."
So far, those instincts haven't led patrons, or Mathias, astray.