Gan Shan Station Announces New Focused Dining Experience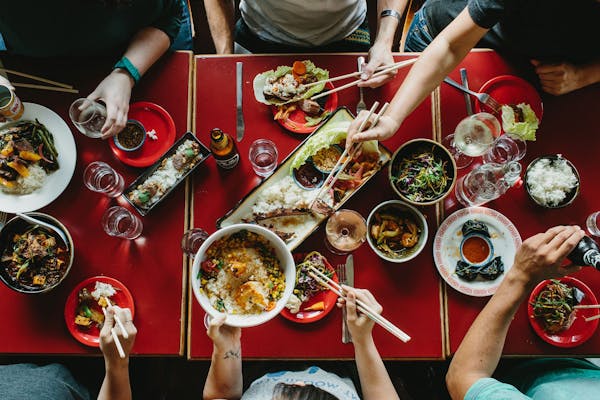 Gan Shan Group announced several exciting changes for Gan Shan Station and Gan Shan West, most notably the decision to close for lunch at Gan Shan Station. After serving their last lunch service on Saturday, June 1, Gan Shan Station will reopen June 5 with a restaurant facelift that invites guests to experience Gan Shan's next chapter in the Asheville culinary scene: new hours and an expanded dinner menu.
"Change and growth are inevitable and necessary in the restaurant industry. To celebrate our first five years in business, I'm ready to shift our focus to expanding our dinner menu with exciting new offerings and re-visiting our all-time most popular dishes," says Owner Patrick O'Cain. "We are taking these steps to be better than ever. I'm sure our guests will agree."
Over the next few weeks, Gan Shan Station's interior aesthetic will be refreshed in anticipation of the "reintroduction" to guests, but O'Cain emphasizes the atmosphere will remain one that's casual, friendly and neighborhood-centric. Expanded menu offerings will include a kids' menu. Additionally, O'Cain is excited to introduce catering, on- and off-site at Station.
Gan Shan Station will be available during the day to host private events and meetings in its unique venue, all of which can be catered. "We are already planning on teaming up with our Charlotte street neighbors Metro Wines to expand upon their extremely popular wine education classes as well as other wine-related events," O'Cain says.
NEED TO KNOW:
June 1: Last lunch service at Gan Shan Station
June 5: New dining hours begin at Gan Shan Station 5-9:30pm Sun-Thu and 5-10:30pm Fri-Sat
June 5: Daytime space for community events & meetings, as well as catering service becomes available at Gan Shan Station