Filipino Pop-up Dinner Series Coming To Gan Shan West September through October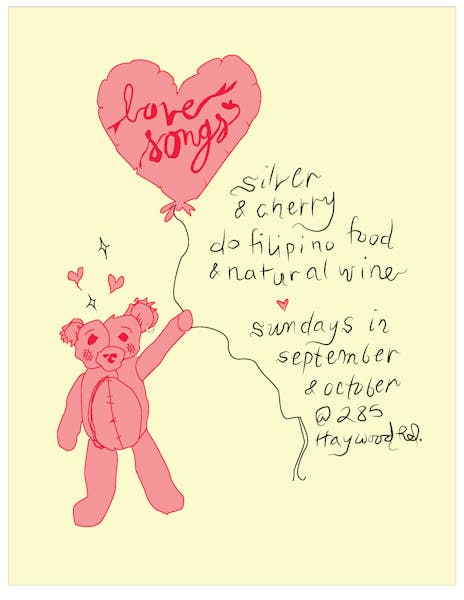 Our chef de cuisine Silver Cousler and their partner, Cherry Iocovozzi, will launch Love Songs, a fall pop-up dinner series at Gan Shan West featuring Cousler's Filipino food and Iocovozzi's natural wine selections. The series takes place Sunday nights starting September 8, and will continue every Sunday night through September and October.
"Gan Shan West is the perfect venue for this pop-up," says Cousler. "I couldn't think of a better space. Filipino food is my heritage, so it's my main focus of study. It's also something rarely featured here in Asheville, so I'm excited to offer this."
The menu, which will often be released the day of or day before each pop-up, will feature approximately 10 dishes. Iocovozzi will provide an all-natural wine list to complement the menu. The series is a great fit for those who want a culinary adventure, the duo says, and Cousler adds, "There will definitely be something for everyone."
Tickets are not required and there are no reservations.
Menu will range from $10-40, including small and large plates. Silver and Cherry welcome guests to simply arrive between pop-up hours, and bring a friend or two to fully enjoy the experience.
OVERVIEW:
Silver and Cherry's Love Songs
Filipino Food Pop-Up Dinner Series
Sundays, September-October 2019 (starting September 8)
6-10pm or until they run out!
Gan Shan West - 285 Haywood Rd, Asheville NC 28806